Duck livers have never had it so good. In this duck liver recipe,
Gressingham duck
livers are coated in an incredible whiskey cream sauce, then placed on pillowy brioche bread.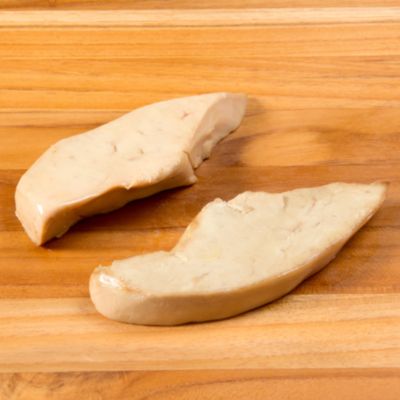 Duck liver can also be purchased from,
D'Artagnan
 one of the best places to buy duck liver (foie gras) online. D'Artagnan 
introduced domestically-farmed foie gras to the United States in 1985 and has continually supplied fresh and prepared foie gras to the finest restaurants, stores and home cooks across the United States. If duck livers are not readily available, chicken livers can be used as a great substitute.
You can use whatever whisky you like for the sauce, depending on what sort of flavour you would  like the whisky to impart.  I used  a 12 year old Macallan Speyside Single Malt Macallan Scotch Whiskey, aged in sherry oak casks, for this recipe.
Deliciously smooth, with rich dried fruits and sherry, balanced with woodsmoke and spice. Described by F. Paul Pacult, the renowned international whiskey writer, in his book Kindred Spirits as 'simply the best 12 Year Old single malt around'.
Being made since 1824, it is most sought-after whiskey for collectors, and you can find a huge range of Macallan Scotch whisky to buy online. Over the past four decades, Macallan has built probably the best reputation for quality malt whiskey and  rare vintages.
Serves 4
Ingredients:
For the Duck Livers:
1 1/2 pounds duck livers
Kosher salt, to taste
vegetable oil

For The Whisky Sauce:
4 Tablespoons unsalted butter
2 shallots, finely diced
3 Tablespoons whisky
1/2 cup brown chicken stock (click on the link for the recipe)
1/3 cup heavy cream
2 Tablespoons chopped parsley
2 Tablespoons chopped chives
1 dash of lemon juice
For the Brioche:
2 Tablespoons unsalted butter
1 loaf of brioche, sliced into 4 thick slices

Directions:
Begin by cleaning the livers and removing any small pieces of sinew or loose flesh.
Coat the base of a frying pan with oil and place over a high heat. Caramelize the livers until golden brown on both sides and season with salt – they should be slightly pink in the middle. Remove from the pan and rest in a warm place
Add the butter to the same pan with the shallots and sweat until soft. Add the whisky, reduce until almost dry, then add the chicken stock and reduce again by half.
To sweat is to cook something – usually vegetables – gently on a low-medium heat until tender but not caramelized, while stirring frequently.
Finish the whiskey sauce with heavy cream and reduce the sauce until it thickens slightly to the right consistency. Season with salt to taste and leave in a warm place.
To prepare the brioche, trim the crusts from the slices and each slice into neat circles. Heat a large knob of butter in a pan and fry the brioche until golden brown on each side. Remove from the pan and place on absorbent kitchen towel to drain.
Before serving, reheat the sauce and finish with the chives, parsley and a small dash of lemon juice. Place the warm livers on the toasted brioche and sauce generously.